When you hire me, you get the benefit of my knowledge, judgment and over 25 years of experience. I am a native of Albuquerque and am eager to share my expertise with my clients as well as with fellow realtors. By hiring me, you can expect the best in real estate services.

Free Real Estate Reports presented by Annie O'Connell
Loaded with the latest information on things like, questions every buyer and seller
should ask their Realtor, moving made easy, what type of agent should I work with,
10 of the biggest selling myths and more….
The Fine Home Specialists
Today's real estate market is teeming with potential for you and your future. Don't let
this opportunity pass you by. But to take full advantage of the market, you need the help
of Annie O'Connell an original member of New Mexico Select.
Tips for Furnishing Your Living Room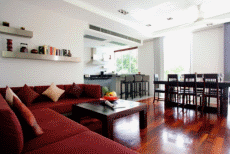 If you are one of the ones that have just purchased or sold and bought a new home from Annie Oconnell,  you should read this! Whether you're moving into a new home or simply looking to update your existing space, remodeling your living room is a quick and effective way to make a personal style statement. Keep the following tips in mind as you create your new room:
Have a clear vision. Look through magazines and at photos online, and keep the photos you like as a guide. While collecting your photos, be sure to keep your attention focused. While trends are tempting, ask yourself if you'll still love the look a few years from now. Continue reading →
Affordable Outdoor Entertaining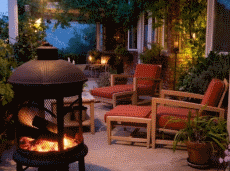 For those of you that have purchased your Albuquerque Real Estate through Annie Oconnell,  Late summer and early fall is a wonderful time to extend your living space by using your outdoor spaces—decks, patios or balconies.
Homeowners will be happy to note that a big impact can come with a small price tag. Here are some tips to make the most of the great outdoors without breaking the bank:
Bring the outdoors in: All-weather wicker is great for both outdoor and indoor entertaining. It's not only durable, but is more cost effective than indoor pieces and has the added benefit of greater functionality. Many consumers use all-weather wicker as accent pieces in bedrooms, hallways and more. Continue reading →
Survey Shows Americans Are Positive About Housing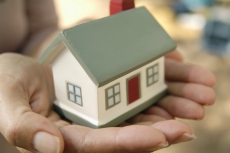 Housing market confidence among Americans continues to trend in a positive direction despite stalling optimism about the economy and personal finances, according to results from Fannie Mae's June 2012 National Housing Survey, this includes the Albuquerque Real Estate Market. Results indicate flattening economic trends may be contributing to waning consumer expectations about their personal financial situation. Nevertheless, Americans' continued positive sentiment about housing appears to remain buoyed by low house prices and interest rates at historically low levels. Continue reading →